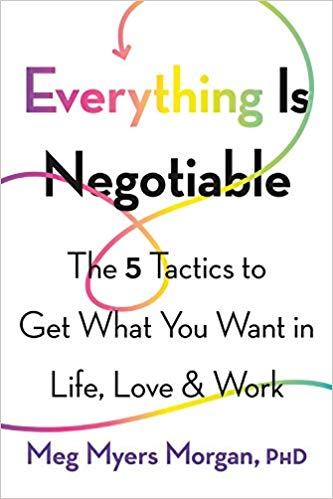 Everything Is Negotiable The 5 Tactics to Get What You Want in Life, Love, and Work
Author: Dr. Meg Myers Morgan
Dr. Meg Myers Morgan, an expert in personal and professional negotiations, deconstructs our preconceived notions about adulthood, parenthood, and career paths and illuminates how they can limit us.
Drawing from her experiences personally mentoring and professionally coaching her graduate students, raising her kids, and achieving success in her own career, this is a must-read for high-potential women balancing work and life.
Chock full of powerful advice, case studies, and laugh-out-loud stories, this humorous yet commanding book will inspire you to clarify goals, overcome doubts, have a healthy relationship with ambition, and set the terms for the life you want.